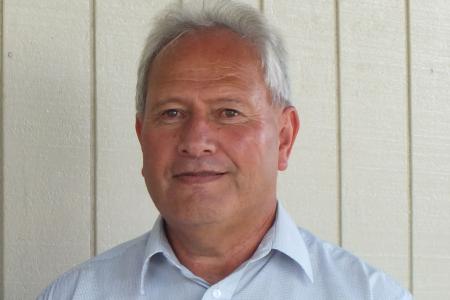 Iwi: Ngāti Tāwharetoa, Ngāti Hauaroa, Te Ātihaunui a Pāpārangi.
Charles McCarthy (fondly known as Chas) was born in Taumarunui, the sixth child of twelve children to Loha and Ellen, he attended primary school in Porewa, near Marton and finished college in Taihape. When Chas left school, he did a labouring job for a short period of time. During the 1960's to 1970's, Māori Affairs Trade training programmes were popular, it provided Māori opportunities to attain a trade qualification and to experience life away from their homes. Chas and a group of his friends enrolled in an automotive mechanics trade training programme, which took him to Christchurch, where he stayed at one of three trade training hostels in the region called Rehua. Chas completed his automotive mechanics course, he could've completed another qualification, but Chas had his hopes on travelling to Australia. Chas returned home to Taihape to earn some money with the intention of overseas travel. His sister Amy, who was a registered psychiatric nurse worked at Lake Alice Psychiatric Hospital and suggested Chas apply for a job at the hospital.
In 1975, Chas started work at Lake Alice as a Nurse Aide, there was no formal orientation available, so Chas was taken under the wing of more experienced staff to help him with his role. Chas spent three years working as a Nurse Aide, which inspired him to consider psychiatric nursing as a career. During those three years, Chas acquired the necessary subjects for his school certificate to meet the entry criteria for psychiatric nursing training. He moved to Wellington, for his nursing training at Porirua hospital and completed his training in 1980, registering in 1981. His first job as a psychiatric nurse was at Porirua hospital where it was common practice to be rostered across a range of wards in the over 900 bedded facility. After three years of working as a staff nurse at Porirua Hospital, he joined the first domiciliary psychiatric nursing team who serviced people in their homes across the Waikanae and greater Wellington areas. In 1988, Chas completed a bridging programme to General Nursing. During the 1980's, numbers of Māori were increasingly being admitted to the Porirua Hospital, more so in acute admission wards and often psychotic. Concerns were held by Māori health professionals in Wellington about the care of Māori in Porirua Hospital.
Te Roopu Te Taha Māori o Porirua Hospital was established by Wikeepa Keelan, Paul Love, Chas Mc Carthy and others in the Wellington region with the aim of improving Māori mental health. Guidance provided by Te Roopu Awhina o Tokanui, who had hosted wānanga in Waikato and established Whaiora, Māori mental health unit in Tokanui Hospital, inspired the Wellington based roopu to consider possibilities to improve Māori health outcomes. Te Roopu Te Taha Māori o Porirua Hospital helped establish a day programme for Māori patients at Porirua Hospital, this was the first initiative to improve experience of Māori using psychiatric health services. In 1989, funding was approved to develop the first Māori Mental Health Bicultural Unit at Porirua Hospital. Te Whare Marie was the name given for the unit by kaumatua Pikau Te Rangi Arthur. It opened in 1989 and Chas was employed as the first Nurse Manager. Te Whare Marie consisted of a day programme and Māori mental health staff who worked across all wards of Porirua hospital enhancing cultural input into the care of Māori. Chas left Te Whare Marie which commenced with five staff with a staff of 30, and pursued auditing and contract work which provided for employment in a number of roles in mental health and public health, including Central Regional Health Funding Authority, Mental Health Commission and the Ministry of Health, where he contributed to establishing Māori Mental Health policy and national guidance for service delivery. Chas is currently the Senior Contracts Manager with the Māori Population Health Group (Sector Capability & Implementation) at the Ministry of Health. Chas received the Whetū Kanapa Award by Te Ao Māramatanga for his contribution to Māori mental health nursing in 2014.