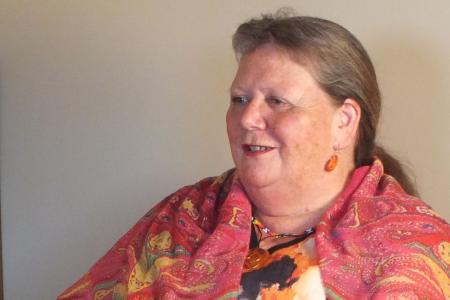 Moe grew up in Matawaia, Northland surrounded by a large whānau and the stories of Kawiti (Rangatira o Ngāti Hine). Her mother was a registered nurse and was well known in the rohe for caring for many whanaunga. Moe completed her schooling at Northland College, where she met a dear friend, a poet with mental illness who inspired Moe to explore the mechanics of the brain as a young teenager.
Moe first trained at psychopaedic hospital in Mangere, Auckland as a young adult, and then went onto Ngāwhatu Hospital (Nelson) to commence her formal training as a Psychiatric Nurse. There she, with other Māori established a kapa haka roopu of patients and staff which competed in and won various competitions. Moe went onto to nurse at Kingseat Hospital in rural South Auckland where she worked with Dr Fraser Mc Donald, and first met June and Nelson Wahanui. Moe spent some time in Scotland in the mid 1970's where treatments for patients were developing, she returned to Aotearoa, and nursed at Carrington Hospital in Auckland.
At the end of 1980, Moe decided a new journey and returned home to Matawaia, where she trained as a teacher. With her heart still in mental health, Moe began to break new ground in Aotearoa in regard to improving status of Māori, this would be her mantra for the following three decades in varying ways. For example, as Kaiwhakahaere for the Health and Disability Commissioner, Moe was integral in embedding the code of rights and developing advance directives for users of health services. Moe also completed Ngā Tikanga Tōtika: Guidelines for Kaupapa Māori Mental Health Services as an outcome from the first national consultation with Māori regarding mental health.
Moe continues to be active in contributing to and ensuring high quality services are available for whānau, at all levels – locally, regionally and nationally. Moe is known for her stance on Te Reo me ona Tikanga, and has promoted Te Ao Māori perspective in mental health services, Māori workforce development, Māori health research, and Whānau Ora, being to the forefront in the development of many new initiatives.