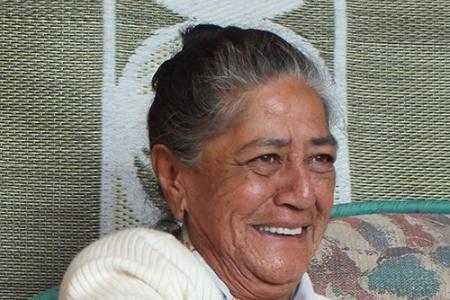 Ngāti Pūkenga, Ngāti Kahungungu
Ora was born in Auckland, her father, Esau Mussa was born in India, and he came to New Zealand at the age of twelve. It was while running a shop at Manaia he met Ora's mother, Keita Paraone of Ngāti Pūkenga ki Waiau and Ngāti Kahungungu. Ora is one of five siblings, she has two brothers and two sisters.
Ora's parents shifted from Manaia, Hauraki to Auckland. Ora went to Puhinui Primary, Papatoetoe Intermediate and finished her secondary schooling at Otahuhu College to University Entrance level. Ora's early aspiration was to be a doctor, and she also considered occupational therapy.
As one of the youngest applicants, Ora commenced her psychiatric nursing training at Oakley and Carrington hospitals in 1967. Ora was in charge on the night shift at 19 years of age, and Charge Nurse by 21. Ora completed her bridging qualification to General Nursing, and was one of the first female psychiatric district nurses in the Auckland region. During the changes in psychiatric treatment and deinstitutionalisation of hospitals, Ora was often involved in initiatives to better engage and manaaki people to ensure their holistic needs were met.
Ora was part of the establishment of kaupapa Māori mental health services in Auckland, and worked in Whare Paia and Manawanui Māori mental health services. After 30 years of nursing practice, Ora returned home to Hauraki with a vision to share her mental health nursing experience with her own people. Since then, Ora has been involved in establishing residential care, community health and Kaupapa Māori services in the Hauraki region.
Ora completed the post graduate diploma in Māori mental health nursing and she continues to work amongst her people as a community mental health nurse for Waikato District Health Board. In 2014 Ora received Whetū Kanapa Award by Te Ao Māramatanga for contribution to Māori mental health nursing.