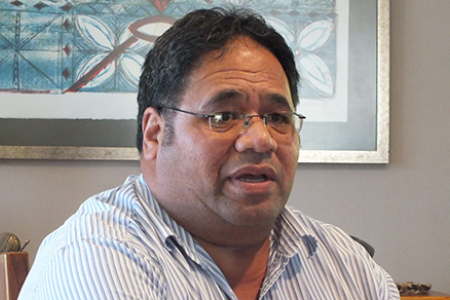 Kaitahu, Kāti Māmoe, Waitaha, Te Ātiawa and Ngāti Rārua.
From humble beginings to successful CEO, director and governance and management consultant, Ray Watson, has never lost his connection with, and commitment to, his psychiatric nursing and mental health services background. Ray's nursing experience provided him with fundamental problem solving skills for a successful career.
Son of Nani Hine Raukawa Kaahu and Eddie Edgar Mihaka Tahuaroa Watson, Ray was raised in the Kaik region at Otakou. Ray commenced his nursing career as a psycho-geriatric nurse aide and completed his Registered Psychiatic Nurse trainng through the Dunedin School of Nursing at the age 23. Ray's mother had aspirations for Ray to follow a medical career, yet the diversity of his psychiatric nursing training provided him with many skills that helped him acquire key roles through out his career including;
Senior Psychiatric Nursing Advisor; Otago Area Health Board
Service Development Manager; Healthcare Otago Mental Health Services.
Acute Service Manager; Healthlink South Mental Health Services.
General Manager; Lakeland Health Ltd Mental Health Services.
Director of Area Mental Health Services, Lakeland Health Region.
Chief Excutive; Lakeland Health Limited.
Director: Otago Area Health Board.
Director; Te Tapuae o Rehua Board.
Director: NZ Māori Arts and Crafts Institue (Te Puia), Rotorua.
Chief Excutive; Ngāi Tahu Development Corporation.
Director & Chair; He Oranga Pounamu Board.
Chair of Excutive; Te Rūnaka o Arowhenua.
Director & Deputy Chair; Meridian Energy.
Commissioner; Mental Health Commission.
Chair; Statistics NZ Maori Advisory Committee.
Ray continues to be active in the development and progression of Iwi and indigenous health, chairing the Te Arawa and Ngāi Tahu Waka ora - Whānau Ora initiatives. Ensuring a balance in his life, Ray has three children, Mariana and Jordan who are advanced in their independence and living overseas and Tahu who provides both inspiration and challenge on a regular basis. Ray is also involved in sports governance with a strong interest in the development of Māori athletes and their holistic wellbeing.