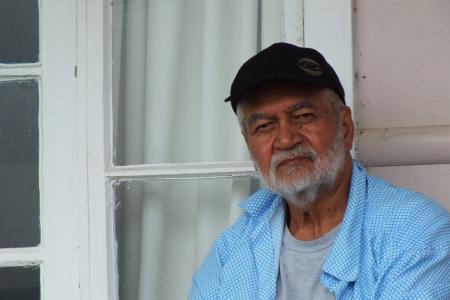 Ngāti Maniapoto, Ngāti Tamatera
A poet, philosopher, registered nurse, teacher, and role model, 'Bobs' professional career spanned over five decades dedicated to the advancement of Māori mental health and indigenous health and wellbeing.
Bob first trained to be a school teacher. It was essentially a trip to the Tokyo Olympics in 1964 that bought about a change of career for him. The Elliott family farm where Bob and his siblings were raised is situated immediately adjacent to Tokanui Psychiatric Hospital. Needing income upon his return from Tokyo he sought temporary holiday employment at the hospital. This lead to a new career pathway, seeing him remain at Tokanui, completing three years of training before registering as a qualified Psychiatric nurse in 1968.
Bob begun his nursing career working with troubled teenagers, he rose quickly to be one of the youngest charge nurses in change of an acute admission ward. He then later went on to complete his general and obstetrics nursing training and held a number of senior positions at Tokanui Hospital before retiring from there in 1996. During the early 1980s he was instrumental in the development of Whaiora Māori cultural unit at Tokanui Hospital which was to later become the forerunner of many subsequent services modelled on this development.
In 1986 he lead a team of Māori mental health leaders to Australia to present The Galleries of Life, Cultural perspective of psychiatric nursing, a Māori view point, published in the Nursing Praxis in 1997. In 1990 he took up the position of Bi-cultural Advisor to the Waikato Area Health Board for three years. In 1996 he retired from the Waikato Health Board after 30 years' service to take up the position of Chairperson for The Hauora Waikato Māori mental health service. He then worked at Te Rūnanga o Kirikiriroa in Hamilton until his retirement in 2008.
In 2012 he was recognised by the New Zealand College of Mental Health Nurses with the Ngā Whētu Kanapa award for career long contribution to Māori mental health and nursing. In 2013
he was made a Member of the New Zealand Order of Merit (MNZM) for services to Māori and mental health services.
Bob passed away in January 2016, aged 78.