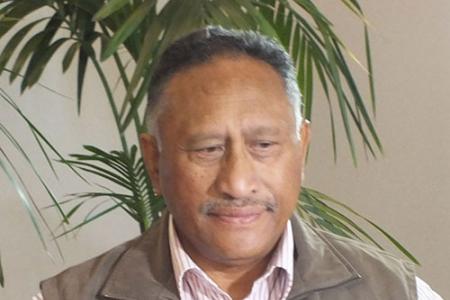 Ko Horohoro te maunga
Ko Pokaitu te awa
Ko Kearoa te Tupuna Whare
Ko Ngati Kea Ngati Tuara te Iwi
Ko Te Arawa te waka
Mai Maketu ki Tongariro
Initially bought up by his grandparents Te Keho Katene and Ngahuia Matehaere in Waiteti, Timoti Barry George returned home to his parents Queenie and Eruini George in 1957. Raised in Horohoro and schooled in Rotorua he then moved to Auckland and secured employment at Winstones. He began his hospital based Psychiatric Nursing training At Oakley Hospital in 1971. Timoti met his wife Dianne while training and registered in 1974.
During his varied career he has held the positions of – Psychiatric Home Visitor, Psychiatric District Nurse, Mediator (Human Rights Commission), Manager National Secure Unit, Manager Regional Forensic Psychiatry Services & Addictions, Clinical Manager, Clinical Director, Kaiako (Te Ngaru Learning Systems), Unit Manager, Service Manager.
He witnessed and played a part in the development of mental health services and summarised his experiences and observations in striving towards total wellbeing for Māori, as follows;
1970s – Decade of Awakening – Royal Commission of Enquiry into Mental Health. Race Relations. Waitangi Tribunal. Human Rights Commission. Paternity Laws, Whare Hui at Carrington Hospital.
1980s – Decade of Deinstitutionalisation – Gallen & Mason Reports. Forensic Psychiatry. Te Reo Rangatira. Te Whare Tapa Wha, Whare Paea
1990s – Decade of Blueprints and Bandaids – Health Reforms. Development of Maori Services. Manawanui
2000s – Decade of Consolidation and Whanau Ora – Paharakeke. Awhiowhio. Rangi matrix. Powhiri Poutama. Te Whare Tapa Wha
2010s – Towards Te Ao Maramatanga, Mauri Ora & Hei Oranga Mai I Nga Tupuna.
Timoti was one of the first recipients of the Inaugural Whetu Kanapa Awards presented by the Maaori caucus of Te Ao Maramatanga College of Mental Health Nursing for his contribution to Maaori Mental Health nursing. He retired from the position of Service Manager for Whitiki Maurea & MOKO Māori Mental Health Services for the Waitemata DHB in 2014.
Matua Timoti passed away ion the 19th of September 2014. Moe mai e te rangatira.